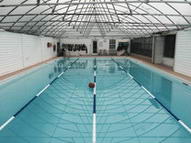 INDOOR HEATED POOL
Our indoor heated pool onsite is just another thing that sets us apart! With LDC Scuba there is no packing dive equipment to another location for training. Our pool is available for students for practice sessions because we want you to be one with the water.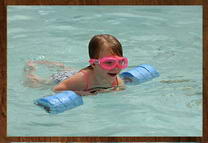 FAMILY FRIENDLY
Water is fun for all ages! We are family friendly with plenty of activities for the kids. Get your kids into swimming lessons, snorkeling, or SCUBA camps for the ultimate in adventure and family fun!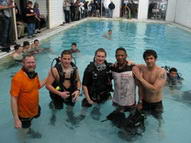 COMMUNITY PROGRAMS
Qualified and experienced instructors with varied areas of expertise will guide you on your adventure wherever you want it to go. Lynnhaven Dive Center trains in SCUBA, Snorkeling, swimming, lifeguarding, technical diving, handicap diving, emergency classes, and much more. We can take you all the way from novice student to Dive Control Specialist Instructor. Start your journey with us.
TESTIMONIALS
What our Customers are saying about us!
Thank you so so so much for helping me dive in Cozumel. It was such an incredible experience and I am looking forward to becoming certified and going on future dive trips. You were so calm and such a steady presence, which made me feel safe and comfortable during the dives.

The staff at LDC are fantastic. Recently they took the time to help with a class that they weren't even hosting. I was in a class for public safety divers and Greg came out to support us in our class. The entire time Greg asked questions about our procedures and what equipment we use and need to fulfill our mission. LDC filled and delivered our bottles to our class in a show of unsolicited support. Class act these guys are. The interest in all things diving and support for the community shines bright at LDC.

Came in today after being gone for 6 years since I was medically retired from being an Army Diver to get some much needed gear before my next trip with Operation Blue Pride and the service was excellent! They did everything they could to assist with my special needs (both my legs are amputated) and made me feel comfortable and enabled me to get everything I needed, thanks so much!! look forward to seein y'all more often now that I'm back in my hometown and back on the bottom breathing compressed gas!!

Returning from the Manatee trip in Florida, amazing time! Kathy and Andrew were great leaders and met a new group of awesome dive friends.

Great trip to Cozumel with LDC this past week! Thanks to Kathy for putting it all together!! Next trip, Honduras!!

Best place to find out anything about diving the Atlantic! Check them out and like their page. Let's Go Diving!