SNORKEL
LDC Family Snorkel Center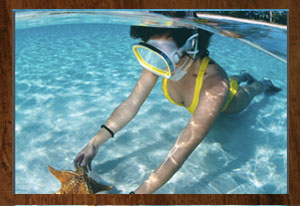 LDC offers snorkeling lessons, personally fitted snorkeling equipment from trusted brands such as Tusa, Scubapro and Aqualung; and snorkeling camps for children.  Since 1979 we have been providing quality equipment and training for family's so that they can confidently enjoy their next snorkeling adventure.
See the beauty of the underwater world!
Get ready for your next tropical getaway or local snorkel adventure
Snorkeling classes
private classes for individual, group or family
Our most popular Snorkeling Class
$80 per person for a 2 hour session
Snorkel Camp
Kids ages 5-10
Summer camp sessions consist of 2 2.5 hour pool and instruction sessions, and 1 graduation session at First Landing State Park Beach.
After School Kids Snorkel Program is seasonally offered, one afternoon a week for a 4 week session.
Snorkeling Equipment
mask
snorkel
snorkel vest
fins
booties (depending on the type of fins you have, you may not need these)
any cold water gear if needed
Snorkeling is a great way to begin your underwater adventures. It's your chance to start exploring a new and fascinating world. Suitable for all ages, snorkeling provides both action and relaxation – whatever you are looking for.
For centuries, the mystery and beauty of the underwater world has fascinated the human race.
Today, more than ever, we continue our quest for adventure in this new world. We yearn to feel our weightlessness in water, to swim with the animals of the sea, and to admire the beauty of ocean reefs.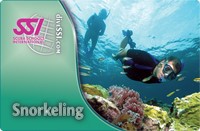 Snorkeling is an exciting activity that anyone, young or old, can enjoy with a minimum of equipment and little training. Snorkeling is a great year-round activity, no matter where you live. From exploring the beautiful ocean reefs to discovering your local lake or river, there is a snorkeling experience near you.
To get the most out of your snorkeling experience you need to learn the right skills in quality snorkeling equipment through an accredited SSI Snorkeling program.