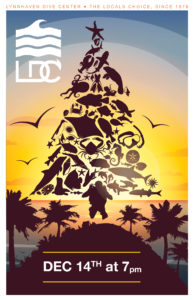 Come one come all to our annual LDC Christmas Party! It will take place here at Lynnhaven Dive Center on December 14th at 7pm. Tickets are on sale now! Tickets include a catered dinner and a special LDC gift. Price per person is $15 ($10 if you are an active Hammerhead member)
If you are not a Hammerhead member yet, sign up now! Membership is $50 for a year and it includes:
-Free T-shirt
-$10 off boat tickets
-10 free air fills
-5 free pool visits & more!!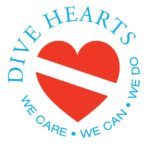 We will also be supporting our Dive Hearts who have been volunteering their time and have put forth a great effort in aiding those who were affected by the hurricane in Puerto Rico. We will have donation opportunities set up at the party for those who wish to spread the Christmas cheer to those in need.